Terminology, Glossary Manager (detailed) - software solution overview:
Complete database template that allows you to maintain data about all your terms, phrases, or glossaries. Manage your terminology, phrase, or glossary information including term, subject or category, related terms, definition, notes, picture definition, reference document links, comments.
Terminology, glossary software solution features:
Create definitions, and maintain your terms, phrases, and word items in as much detail as you want.
Customize the template to meet your needs, you can add new data fields or modify fields included in the template.
Include picture definitions, and references to any documents.
Access and view your electronic terminology and glossary records in virtually any way.
Quickly print terminology reports, summaries, glossary HTML reports.
Find any details quickly with flexible search, sort, or filter.
Database Fields Included :
enter
Organizer Advantage with database template, screenshots:
dictionary template: terminology 1 database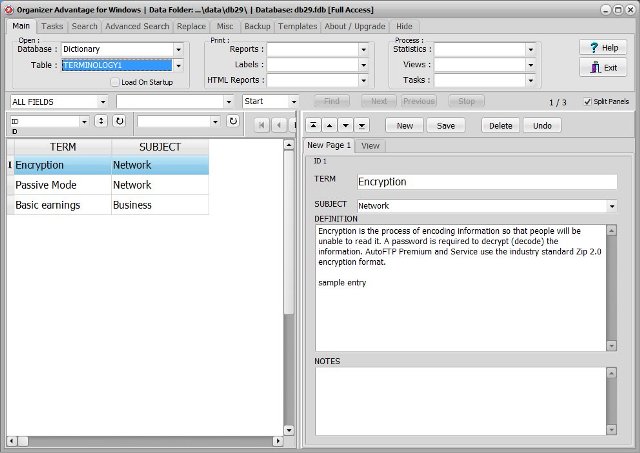 dictionary template: terminology 2 database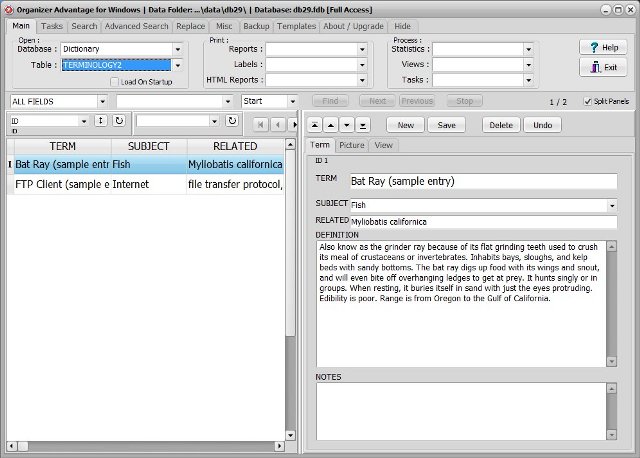 dictionary template: translation database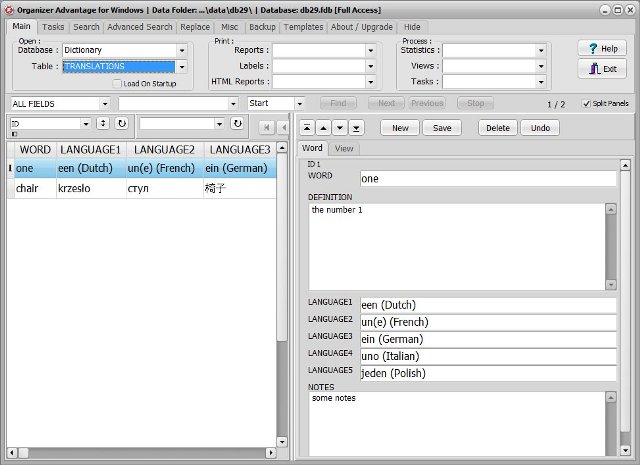 ---
Organizer Deluxe with database template, screenshots:
Database and Software Screenshots :