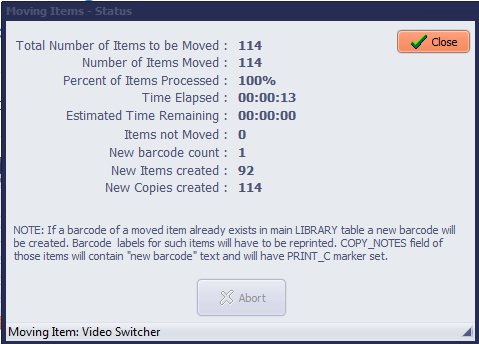 Review information listed in the Moving Items Status window.
All items were moved.
92 new main tool/equipment records were created. There were several tools with the same title, model, and model number. In the case of duplicate tool/equipment entries only new copy of the existing tool/equipment was added.
One item has a new barcode number.