Improvement Organizer software solution overview:
Use this template to track your home improvement data. You can enter the following information: improvement title, area, location, status, contractor, start date, end date, analysis, notes, summary, cost table, picture before, picture after.
Improvement software solution features:
You can easily gather and organize information about your projects in one place.
You can make notes that will help you with organizing your future projects.
You can customize the template or create a new one.
Database Fields Included :
enter
Organizer Advantage with database template, screenshots:
pim home template: address book database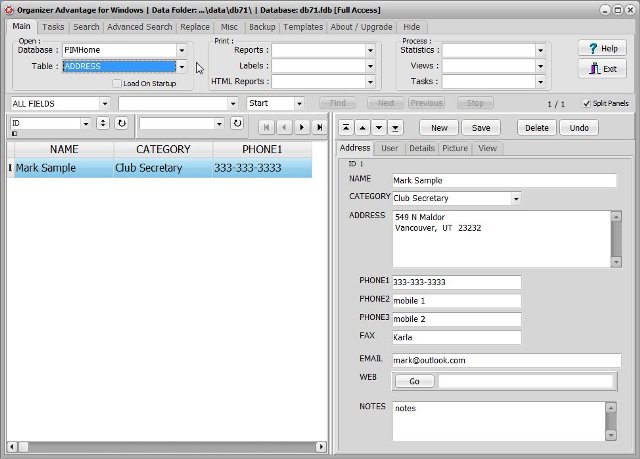 pim home template: anniversaries database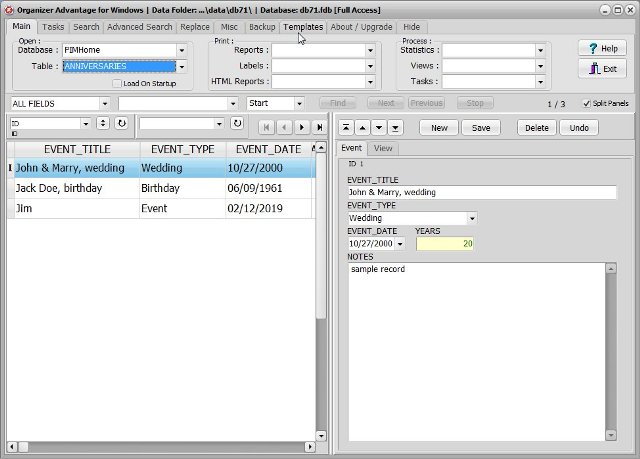 pim home template: home improvement database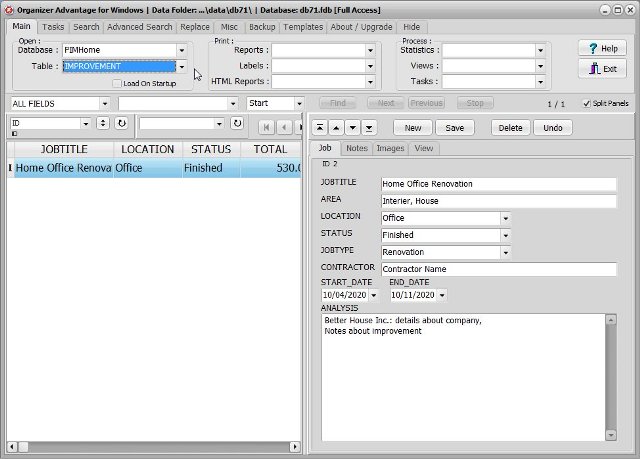 pim home template: expenses child database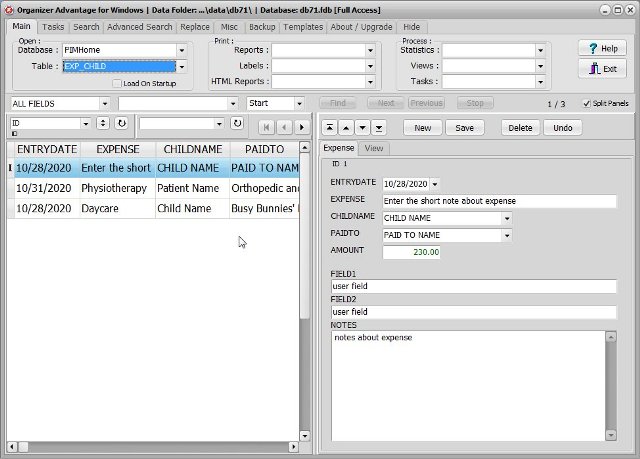 pim home template: expenses medical database
pim home template: home inventory database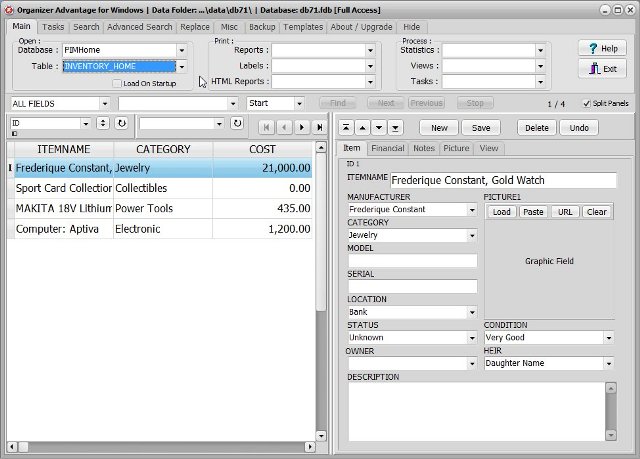 pim home template: lists database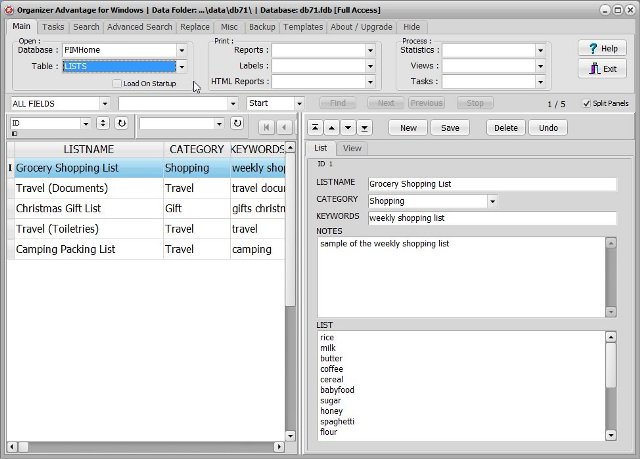 ---
Organizer Deluxe with database template, screenshots:
Database and Software Screenshots :