---
---
Loan (circulation) transactions table.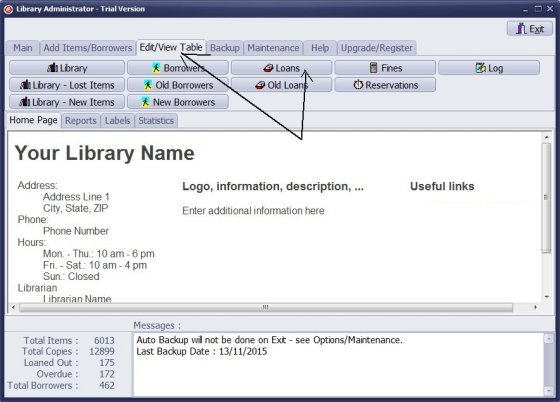 Click Edit/View Table tab.
Click Loans.
---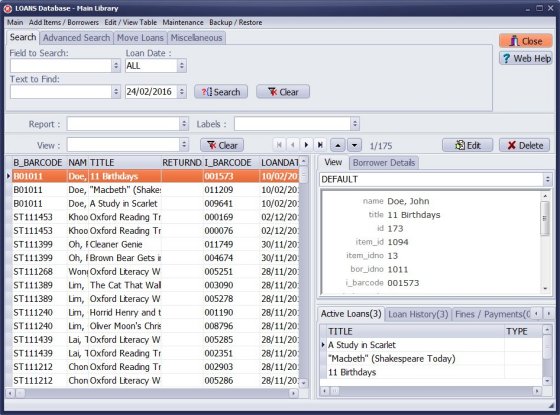 Loans table.
Edit, delete selected, delete or move all transactions.
---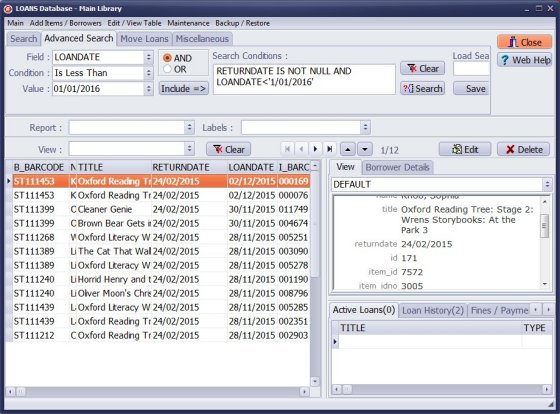 Click Advanced Search tab.
Define advanced search query to display old transactions.
For example: display all transactions from 2015 (only returned items).
---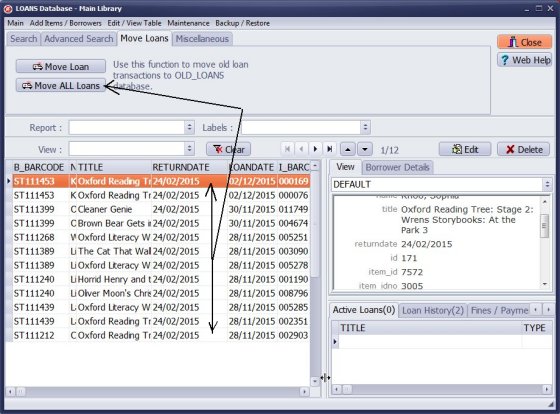 Click Move Loans tab.
Click Move All Loans to move displayed transactions to Old Loans.
---
---
---