---
Text / Attachment
The attachment data field allows you to store file names (Audio file, Video file, Word Processor file, Graphical file, Text file, ... ). Later you can start an associated application (Word Processor, Notepad, Movie Viewer, Sound Player,...) with a corresponding file. The Attachment edit box is disabled - you cannot enter the name of the file manually. The attached file, and later the corresponding application have to be selected from the popup menu.
You should choose the sufficient field length to hold full file names (128 should be enough in most cases).
The Attachment Fields have the following Popup Menu functions:
File Folder-Name: displays the whole path of the file stored in the attachment field.
Edit/View: it will try to run an application associated with the file according to the file extension.
Select: allows you to select the file from the Standard File box.
Clear: clears the content of the field.
Select & Edit/View: selects the file and runs associated application.
If you want to use an Attachment field in your table:
Create Text field type
Select Attachment in the Select Control Type window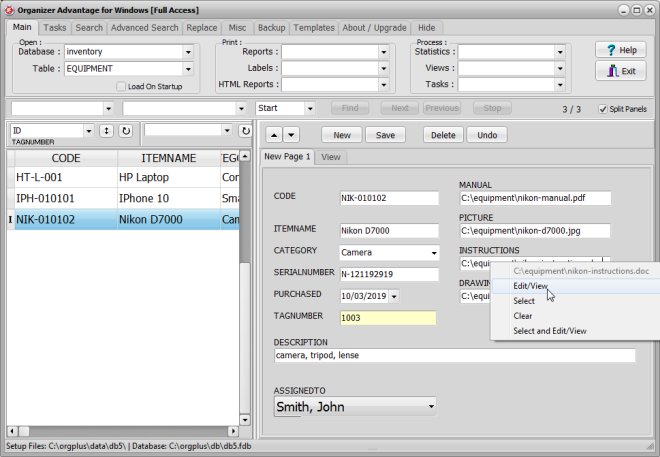 ---