---
Text / Web Browser
The Web Browser field allows you to enter World Wide Web Page Addresses.
If you want to use a Text/Web Browser field in your table:
Create Text field type
Select Web Browser in the Select Control Type window
Clicking on the Go button sets your Web browser to activate the Web page address from the selected record.
There are two forms of this data field type:
One form displays only the web address and the go button, the Go command opens your active Windows browser.
Another form displays the address box together with the Windows standard browser object. Note the windows standard object does not support all the internet standards (java functions, html language new features, and more), in this case some pages will not display correctly.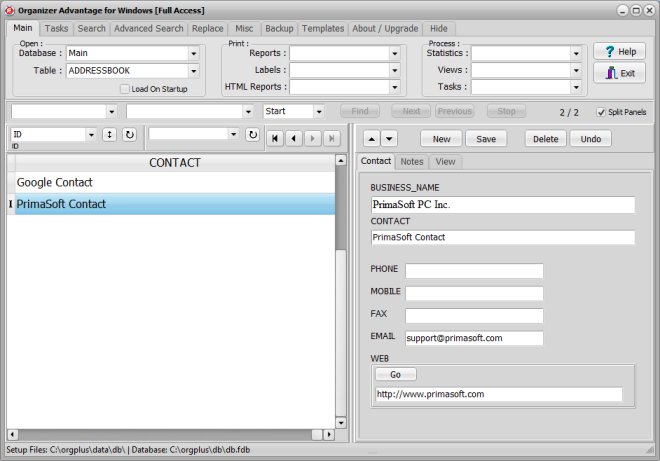 ---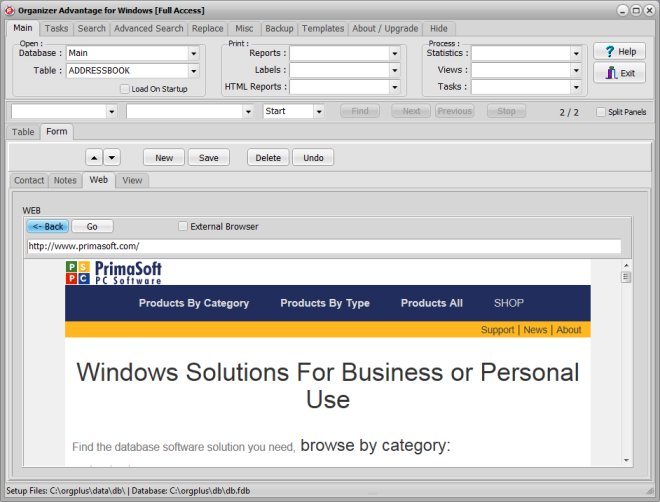 ---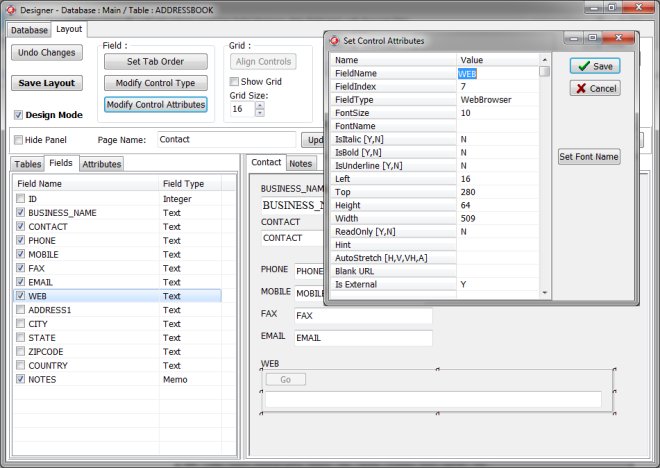 ---