---
Text / Email
The Email Address data field allows you to enter an e-mail address and start our Organizer Advantage Email utility later.
If you want to use an Email field in your table:
Create Text field type
Select Email in the Select Control Type window
The Email data entry control has the following Popup Menu functions: Send Email, Send Email To All, Is E-mail Address Valid.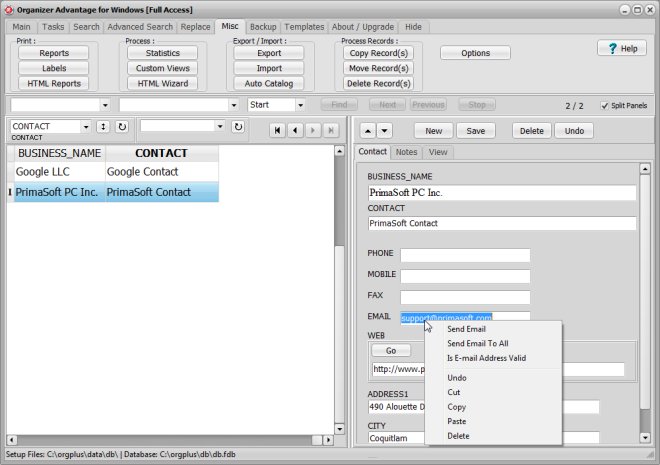 ---
You can use the email address data field with the mailto tag in the html view page. Clicking on the email address opens your Windows default email client.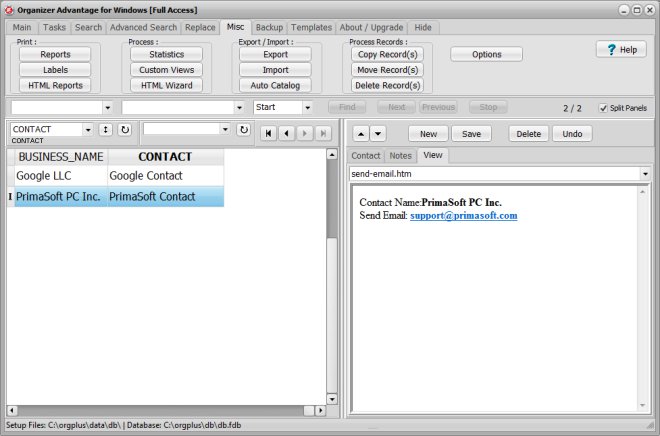 ---
Organizer Advantage Email utility: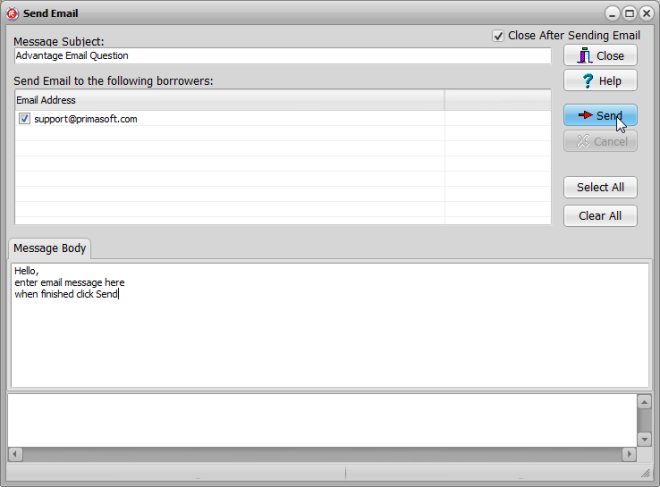 ---