Data Fields
On the Data Fields page select the data fields that you want to include in your report (highlight a field on the left-side list and click on the Green Arrow button. If you want to include next field in the same line or column then press on the Plus button. If you selected Fields In Columns as Report Layout you can specify the widths of individual fields (highlight a field on the right-side list and enter the width value into the Width edit box).
Use Up/Down arrow buttons to change the order of fields on your report.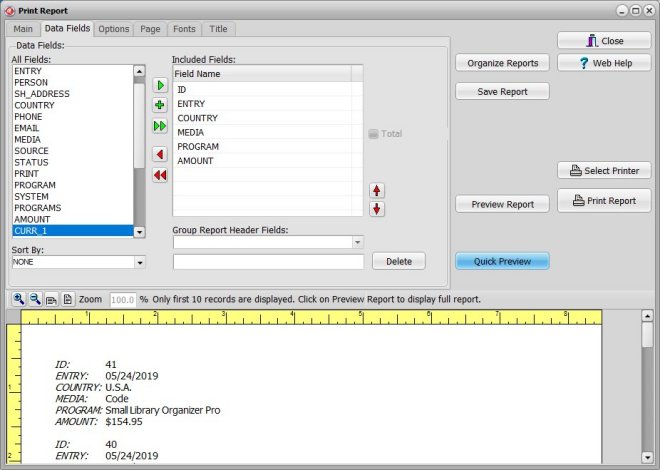 ---
You can define simple grouping: select the Sort By field, click Group Report by "Sort By" field. "Group By" Report instead of printing all records together. In a report you can have separate reports for each group of records. In order to use this function the primary sort field has to be the same as the group by field.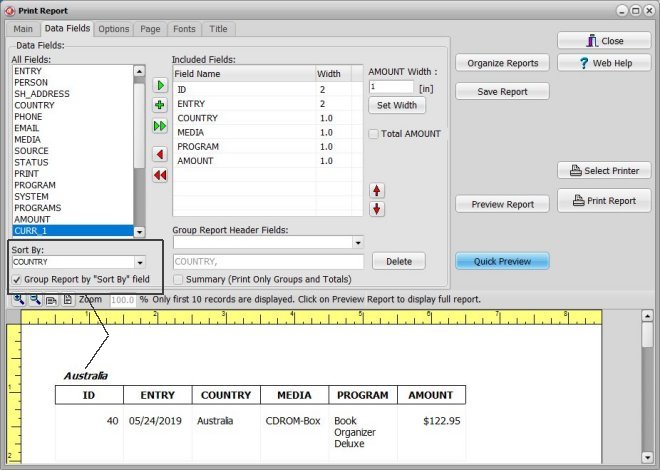 ---
Total Numerical Fields: your reports can automatically display totals for the selected numerical fields: Total Numerical Field.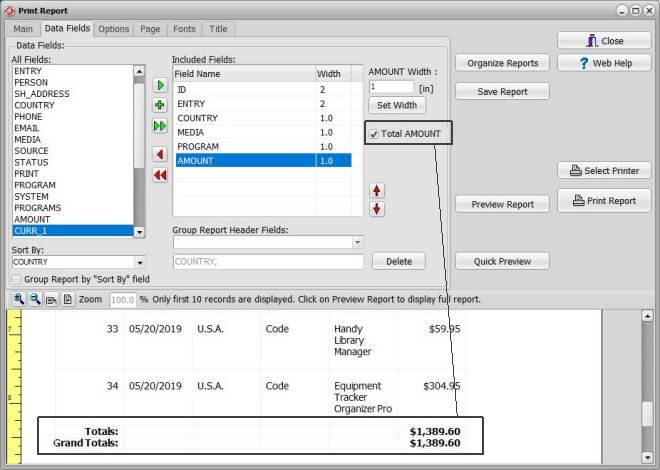 ---
Options
You can decide which report layout options you want to use: print field names, include grid lines, and decide on the report format that you would like to use (see below: Report Layout). The default layout is Fields In Columns. After you set your report layout options click Quick Preview to preview changes. The quick preview report displays only several records on one page. To check the whole report click Preview Report.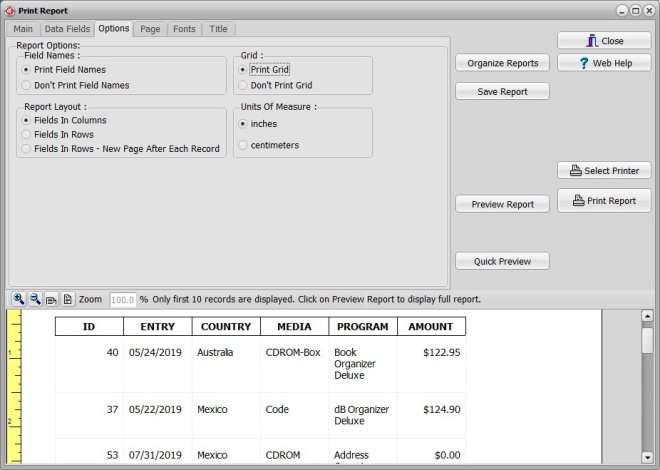 ---
Page
You can set page margins, page size, and page orientation.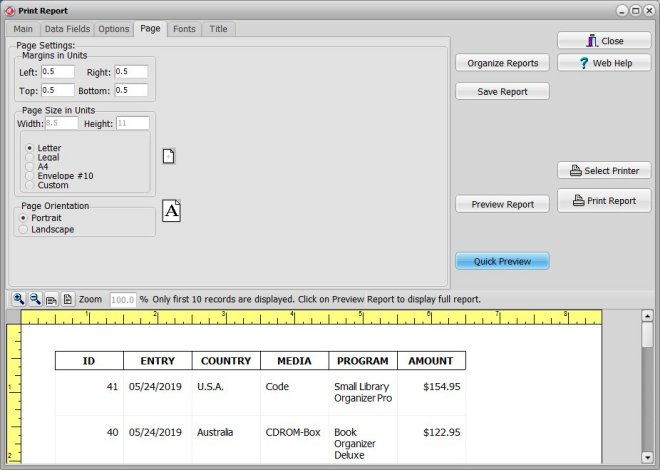 ---
Fonts
Select the font type/size/color for the report on the Fonts page (click on Change Font button).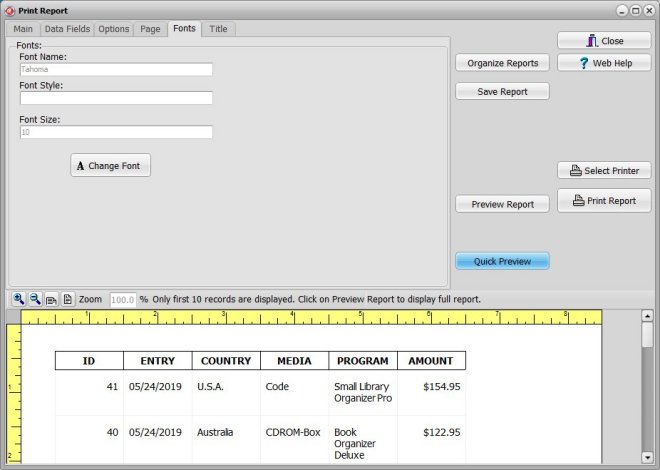 ---
Title
Define the report title and additional options on the Report Title page.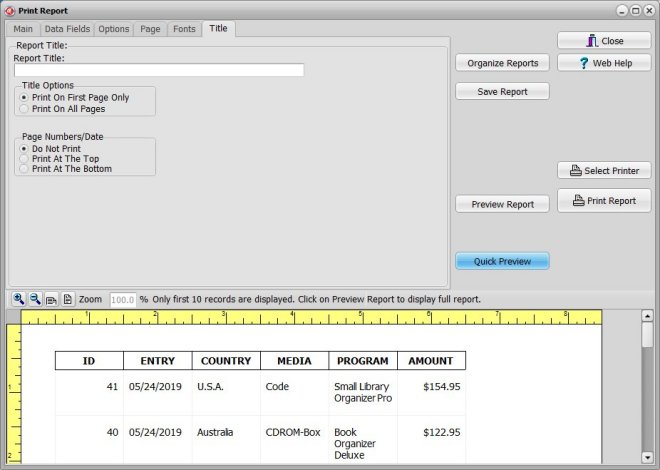 ---
After the report has been created you may want to test it by clicking on the Preview button. If you are not satisfied with the report adjust the report options and Preview it again.
If you think you may want to use this report in the future save the report as a Report Template by clicking on the Save button. Later you can reuse the saved report by clicking on the Load button.
Saved reports are also accessed from the Main toolbar.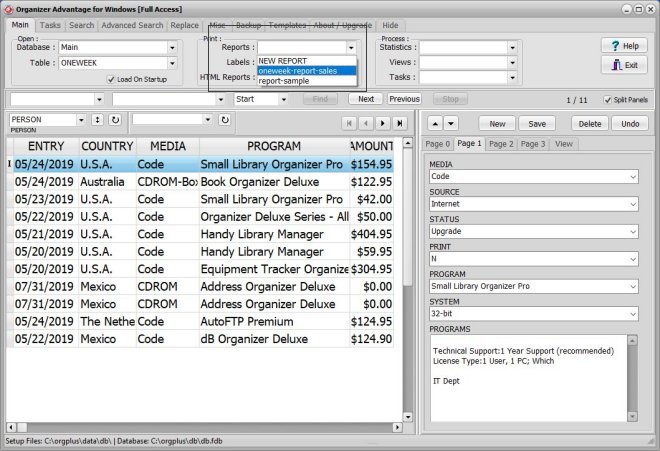 ---