---
Edit Template, Create New Template
The selected HTML template (1) is listed in the Edit Template box (1a). On the right side in the box (2) you have the list of all data fields together with predefined constant text strings (company fields or custom fields). On the top of the list box there is only one command: Go To Next Record.
Select the data field, the predefined company field, or the command and click the Insert Field button (3). The keyword will be included in the template (4). In the Preview box all Keywords are replaced with the associated data. Click the Save button (5) to save changes.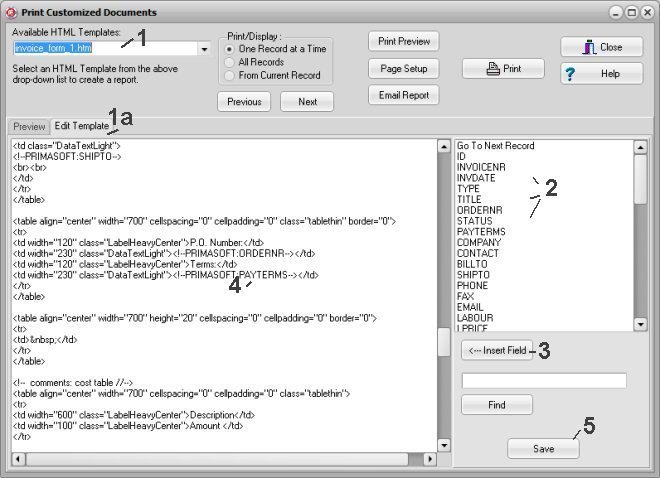 ---
Options, you can define some constant values that you can include in your html templates. Enter your company information or other custom text values.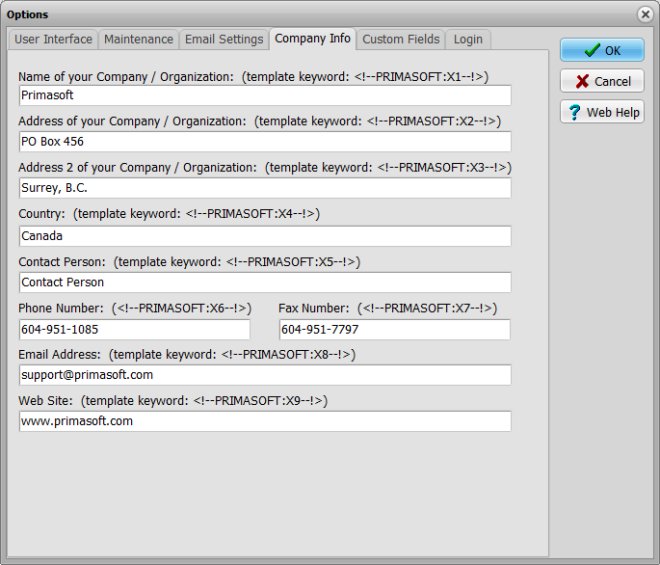 ---
How to create a new html template file?
Enter the name into the Available HTML Templates box (1) and click the Save button (5).
The program saves the template in the following folder: C:/adv_invoice/data/db/view/tablename/.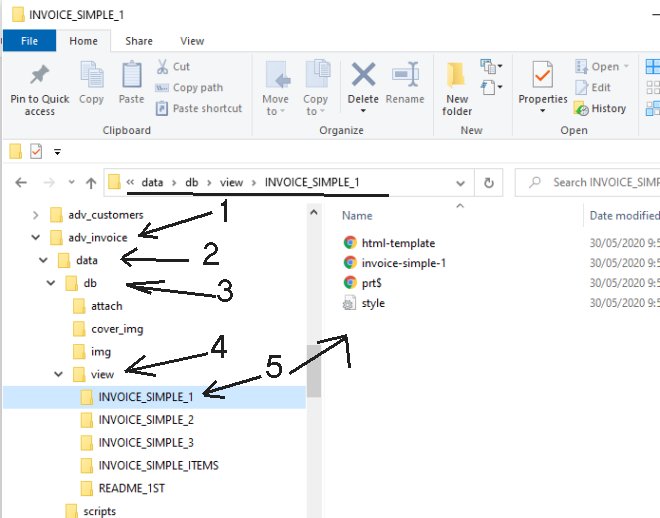 ---
Under the view folder you have subfolders that use the table name. (INVOICE_SIMPLE_1)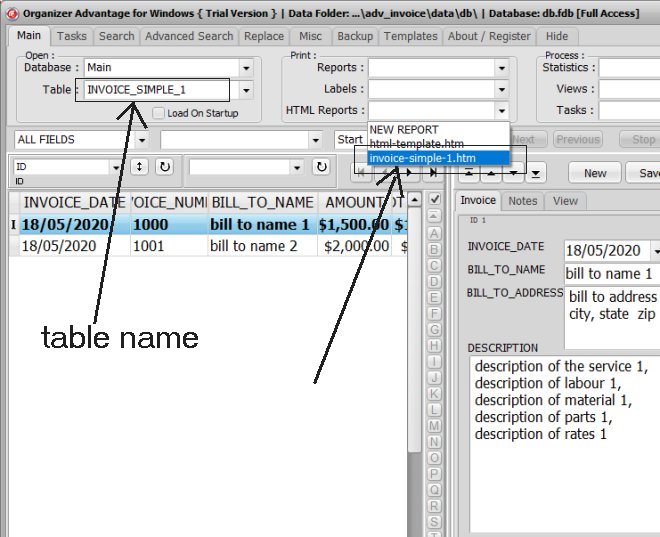 ---
HTML file names are listed in the drop-dow box.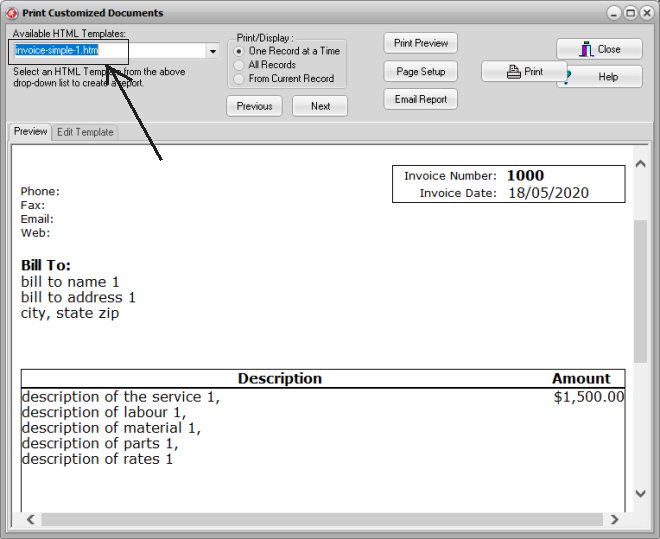 ---
You can also create an html document in another application. Save your html file with the htm extension in the corresponding .../view/table-name/ folder.