Print Labels / Organize Labels
All predefined label reports are listed in the Organize Labels window. Label templates are grouped by data source category (tables, views, statistics).
You can change the description or modify the order. You can delete templates from the list. List the most frequently used labels at the top of the list.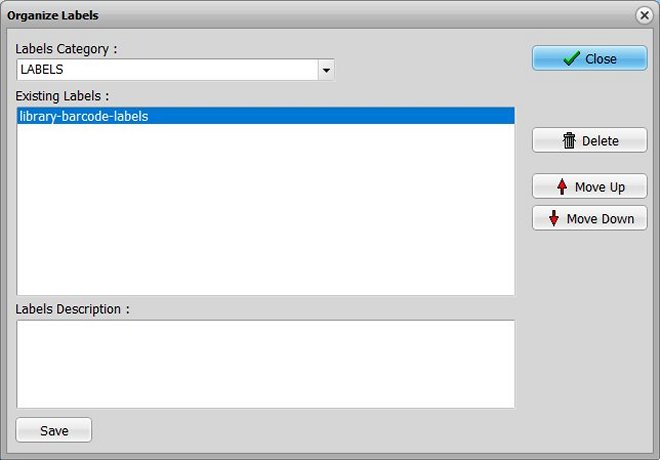 ---
Saved labels are accessed from the Main toolbar.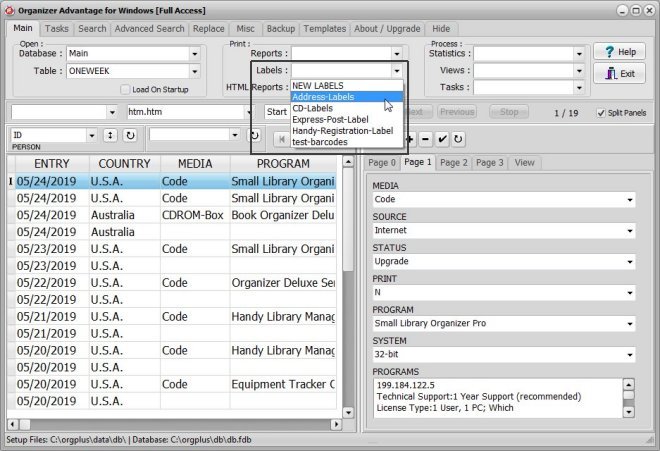 ---