---
Statistics Window
The Statistics window allows you to display prebuilt statistics or define new ones. You can save the new custom statistic definition and use it later.
How to display prebuilt statistics:
- Select the data field from the Summary By box (1). It lists all data fields for the opened table.
- It may take some time before the summary (2) is displayed.
- You can Sort your summary by Name or Value (3).
- Summary Type (4) (Daily ,Weekly, Monthly, Quarterly, Yearly, Day of Week); this function is active when you select Date field in the Summary By box.
- You can display a summary by another field (1) at any time.
- After a summary is displayed you can print, display/print chart, or display/print HTML page (5).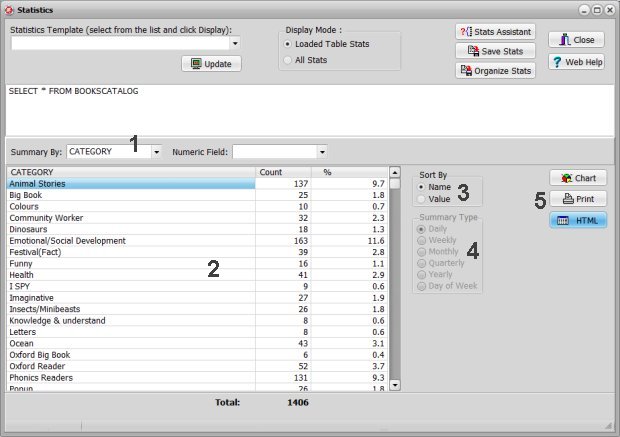 ---