Add Item (add quickly one book using ISBN number or type in item information)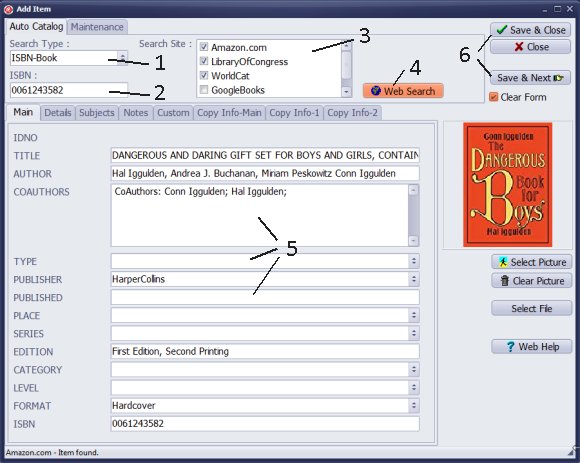 Enter or scan ISBN number (only numbers).
Select Search Site.
Click Web Search.
Review result.
Click Save & Close or Save & Next.
Notes: if your book already has a barcode label, enter or scan it into the BARCODE field. If you leave it empty the program will create a unique barcode value.