library adding date, barcode and date added information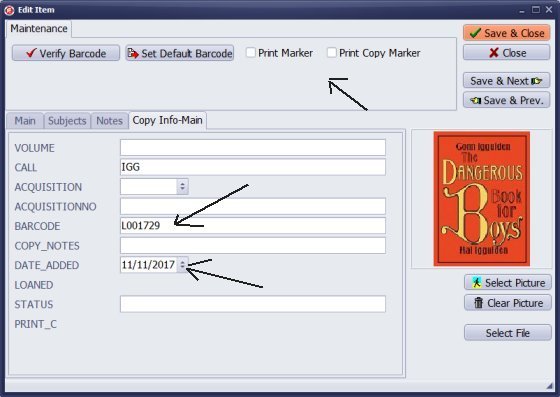 What happens after the new record is saved?
BARCODE: if you did not enter barcode value the system creates the value automatically for you. The format should be set in the Barcode Options.
DATE_ADDED: the software creates this value automatically. The today's date value is used. Use DATE_ADDED data value to display recently added record and then print labels or reports.