---
Move new items from new items table to main library catalogue.
How to move new items from LIBRARY_NEW table to LIBRARY main catalog?
Library New Items table: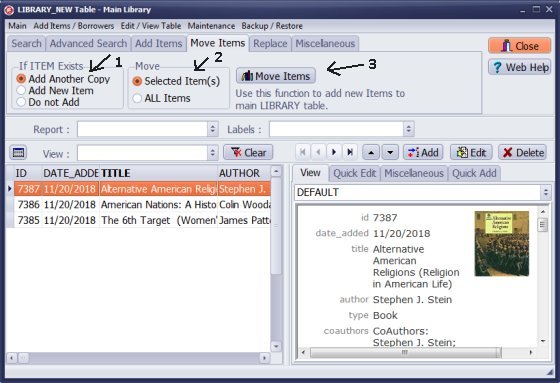 Select If ITEM Exists option. If you select Add Another Copy the program checks if there is a copy of the same item in the main LIBRARY catalog (the same ISBN number and Title). Item exists, then another copy for the existing item is added.
On the Move Items tab click Move Items.