How to add new items from the MARC file in the human readable form (mnemonic form, text file)?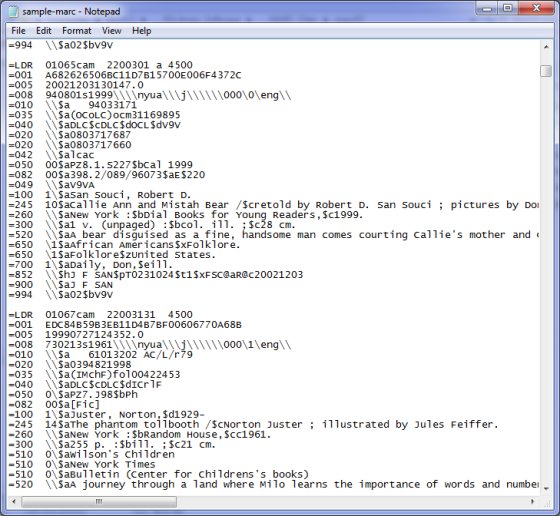 Important: one MARC field should be listed in one line.
Sample of the marc file in the human readable form.
If you have a marc file in another form send it to us, we will convert it for you.
Open your marc text file in Windows Notepad. Review the content. Does it look the same? You can easily import the file into our program.
You don't know how to create a file like this? Send your original library.mrc file to us. We will convert the file for you. Additionally, we can process import to our system. This service is free and usually the next business day your library is ready to use. You can review and test your library in less than 24 hours.
The free library data import to our system includes files in spreadsheet form.