The Export function can be accessed from the Miscellaneous toolbar.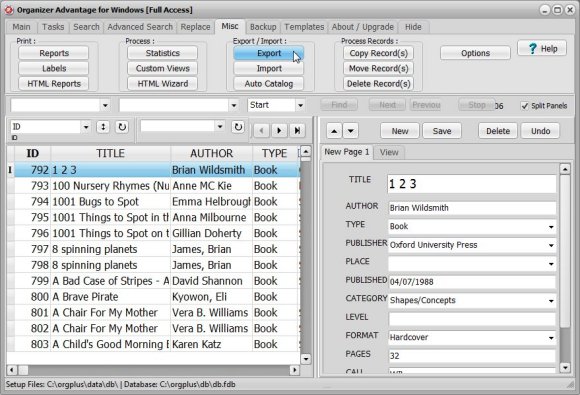 ---
When in the Export window select Export to Text File.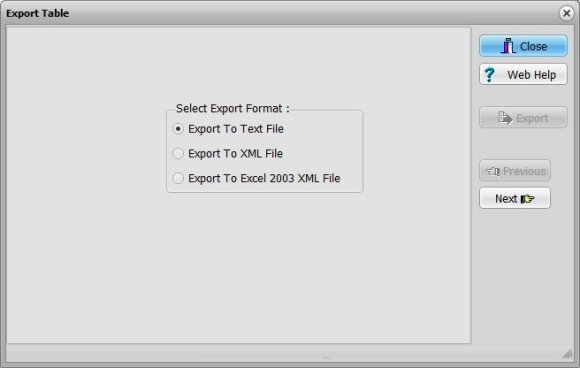 ---
Select field from the All Fields box and use the green button with one green arrow to add the selected field to fields included in export. Click Next to define delimiters and other export settings.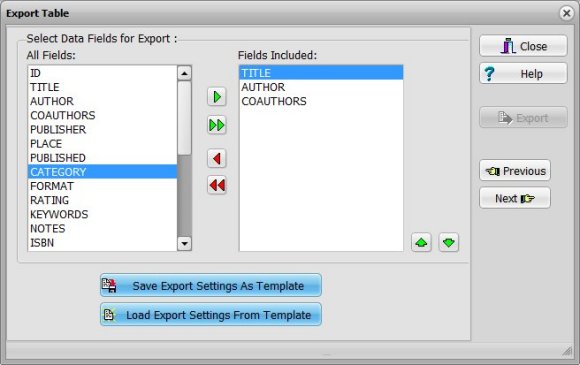 Save Export Settings As Template
Load Export Settings From Template
Save function saves the selected Export/Import settings to a template file. Load allows the user to re-load a previously saved template.
---
We suggest using TAB as a field separator.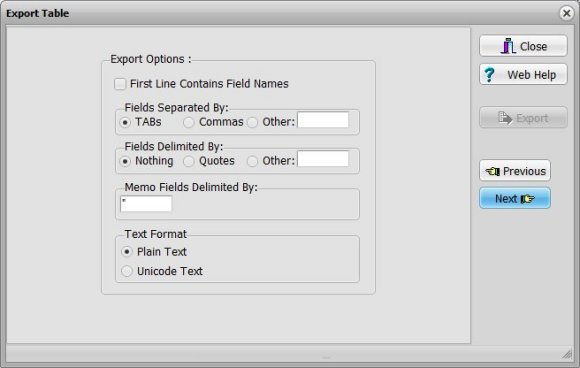 ---
Enter or select the export destination file in the Export To File box. Click OK to continue. The program saves the file in the following folder: C:/adv_your_solution/data/db/expimp/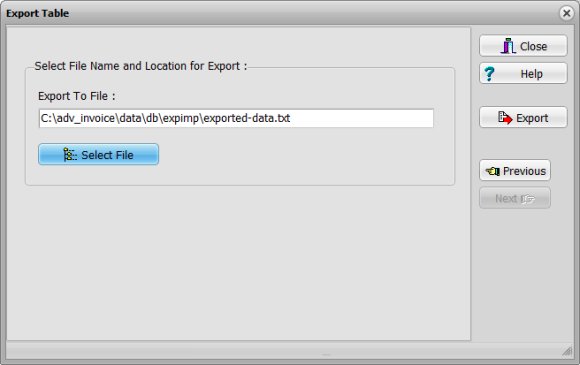 ---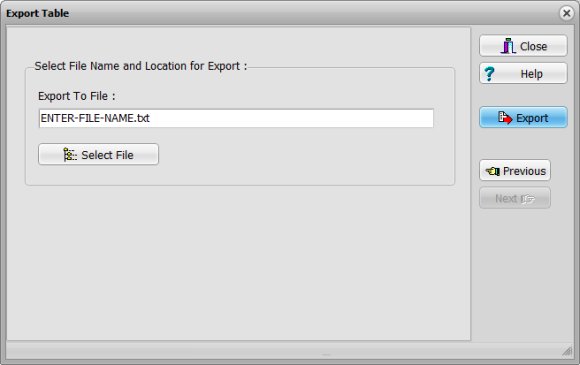 ---
Open the file in the Notepad. Review the content. Click Edit/Select All.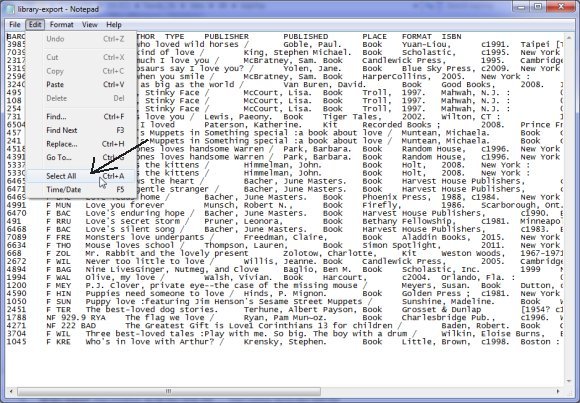 ---
Click Edit/Copy. Start Excel.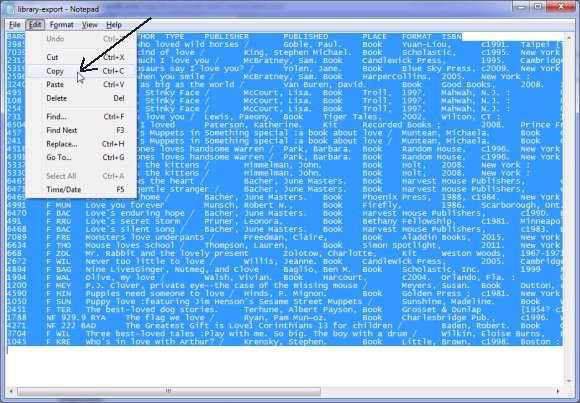 ---
Method 1, use Copy/Paste: Use the Paste command (Optionally you can click with the right mouse button on the table and select the Paste command from the popup menu). Data is displayed in the table.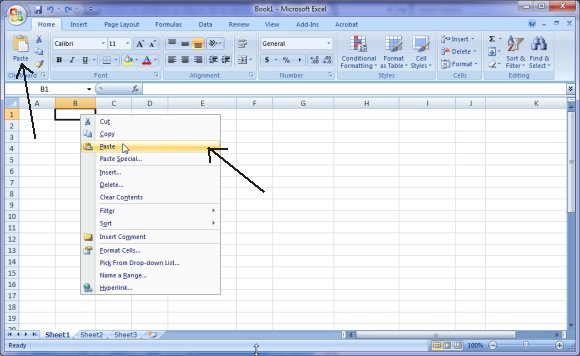 ---
Result: your exported records are displayed in the spreadsheet application.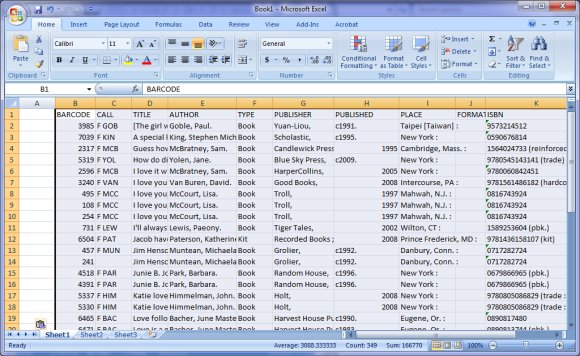 ---
Method 2, use Open: You can open the text file in the spreadsheet application. Use Open command in Excel. Select Text Files from the Open window. Locate and double click on the text file that you want to open.