---
HTML Report, Export Sample
How to export data with the HTML Reports feature?
You can display data from your table in almost any format in the HTML Reports window with the html template file. In the Preview window use Select All (CTRL + A) and Copy (CTRL + C) popup menu commands and paste (CTRL + V) your data into another application.
Enter html template file name (1) and click Save (2). Select data fields, enter text, enter html tags (3), and click Save.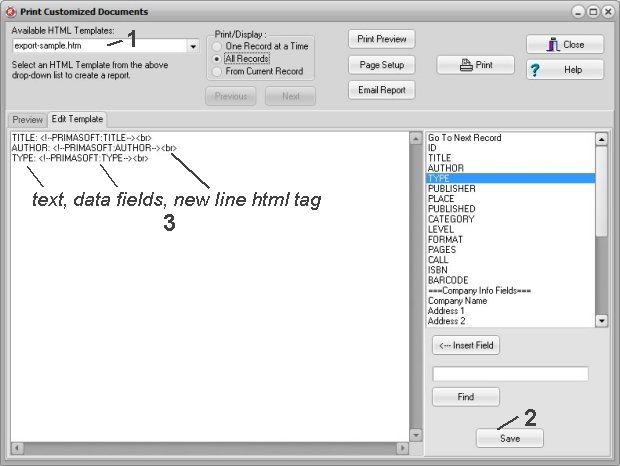 ---