---
Add Data / Enter One Record
Just click the New icon/button on the Record Navigation Bar (1) and type in data into the fields on the record form.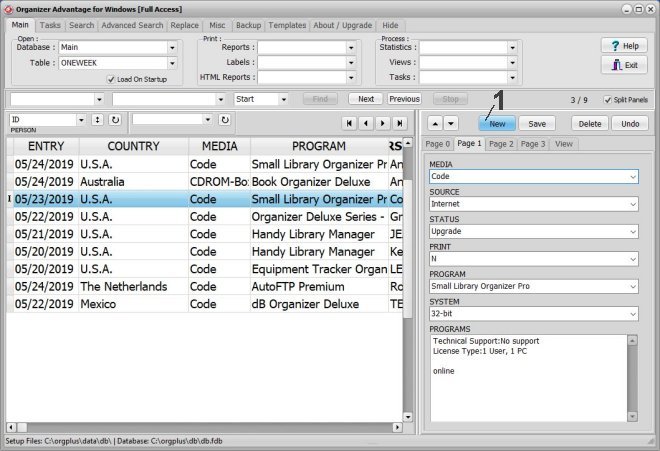 ---
A new record will be prepared for data entry; you will be positioned in the Record Form page. Simply enter your data in the fields (2) on the record form page.
The new record is saved when you click on the Save icon/button (3).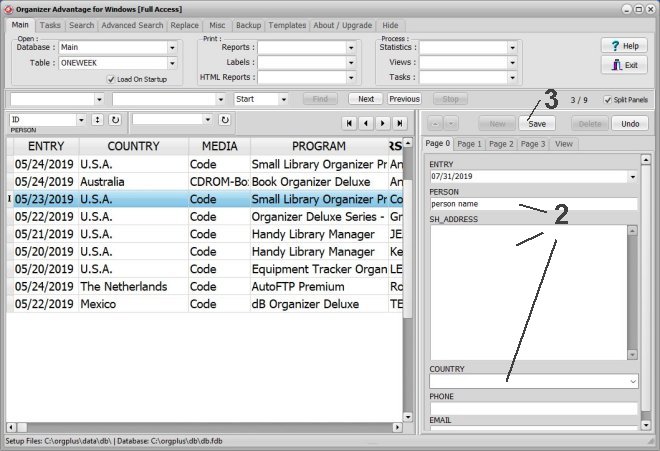 ---
You can use navigation icons or navigation buttons. Choose navigation control type in the Options.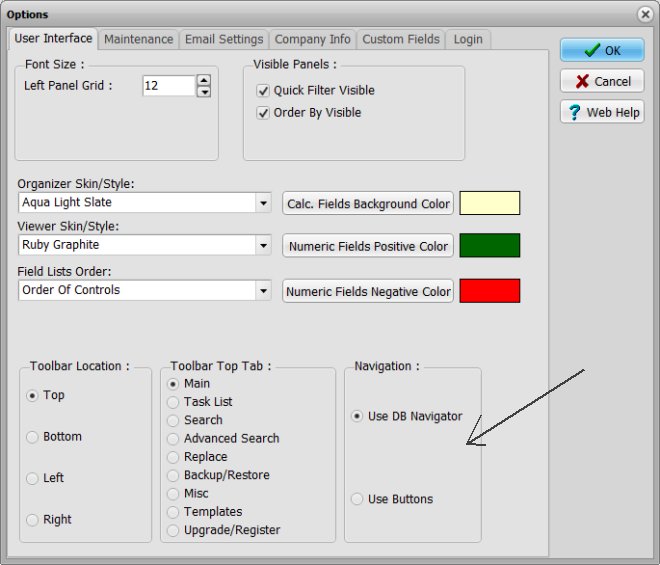 ---

---
If you installed our solution, review field names above the entry boxes. The name explains what piece of information to enter.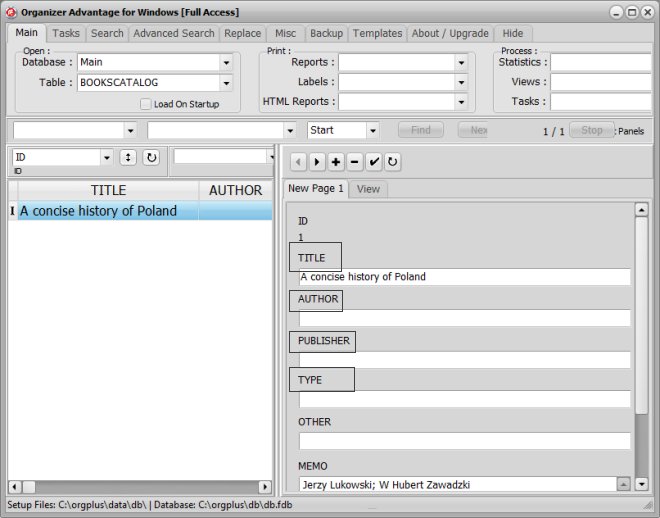 ---