---
---
How to execute barcode search, how to print one label?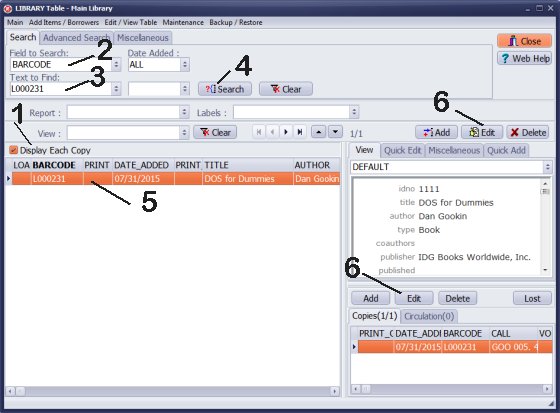 Click Display Each Copy to display all copies in the grid (all copies are listed in the data grid, all new options are activated in the search, predefined copy labels are accessible).
In the Field to Search select BARCODE.
Type in the barcode number or use a barcode scanner and scan the number from the label.
Click Search.
Item with the barcode number is displayed.
Click Edit to modify data.
---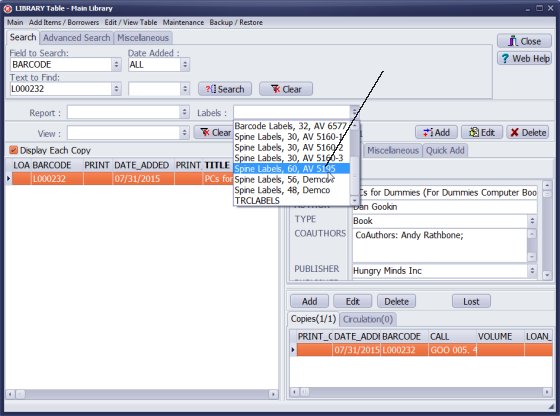 In the Labels box select predefined label report.
---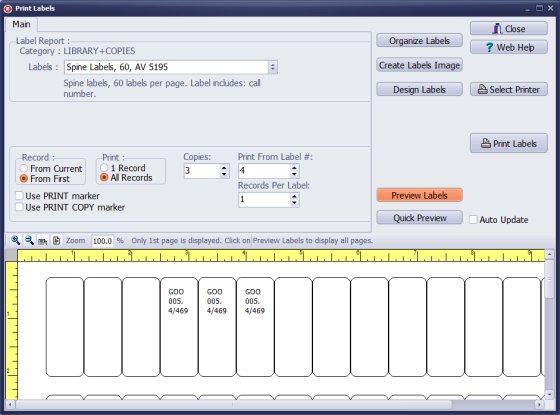 enter 3 in the Copies box (we want to print 3 copies of the same label)
enter 4 in the Print From Label box (we want to start printing from the 4th label)
click Quick Preview or Preview Labels to review changes
click Print Labels to start printing
---
---
how to execute barcode search
how to print one label
how to print several copies of the same label
how to define starting position on the label sheet