---
Templates / How to delete database.
This feature allows you to delete a database from the database list.
When to use the delete database feature?
New template installs as a new database. After the installation you select the template database, select the table, and evaluate the solution. If you don't want to use the solution you can delete it.
Delete Database
You cannot delete the database that is currently opened. Open any database that you don't want to delete.
On the Templates toolbar click Delete Database.
Select the database name in the Delete This Database box.
Click Delete.
The selected Database is deleted from the list.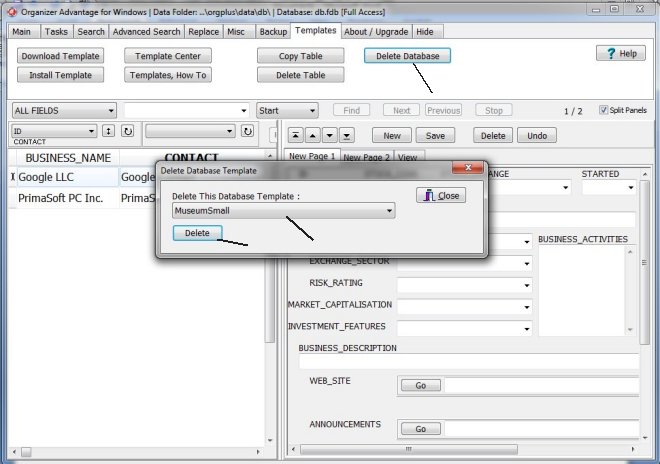 ---