---
Templates / Download Template
Select the template that you would like to install. Review the Template List or use search templates by Category or Keyword.
To install the template select the template in the Template List. Verify the name and the number, or the description. Click the Download button to install.
After the installation is completed, the Download Template window closes, and Organizer Advantage automatically opens a new database with the downloaded template.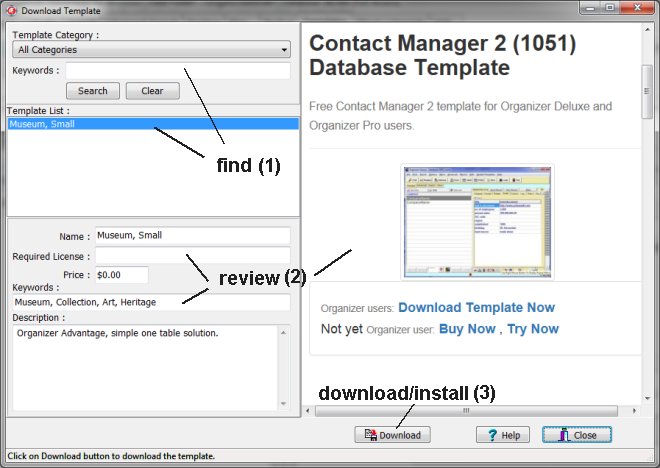 ---