---
Templates / Review Template
You can review database templates in the Download Template window.
Use keyword or category search to limit the number of templates listed in the window.
Click on the template name in the Template List. You can review template general information in the Name, Keywords, or Description boxes.
The selected template displays a web page with additional template information: template screen, list of data fields, template level, similar templates, template category.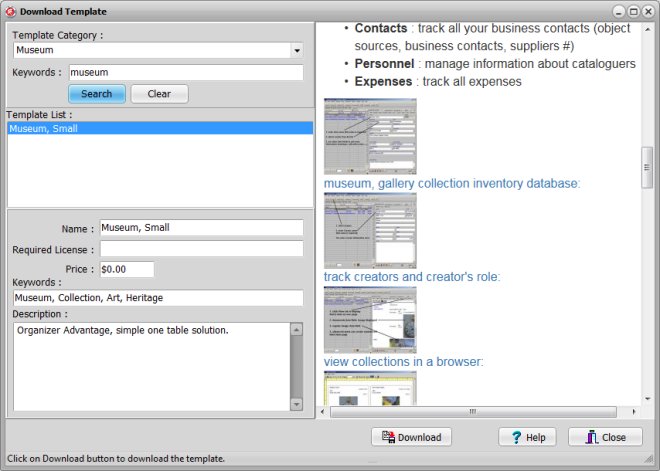 ---
You can review database templates in our Solution Center.
Go to the Solution Center and review templates. The template page displays the template name, layout, number of data fields, data entry pages, keywords, and short description. Check the template name and template number.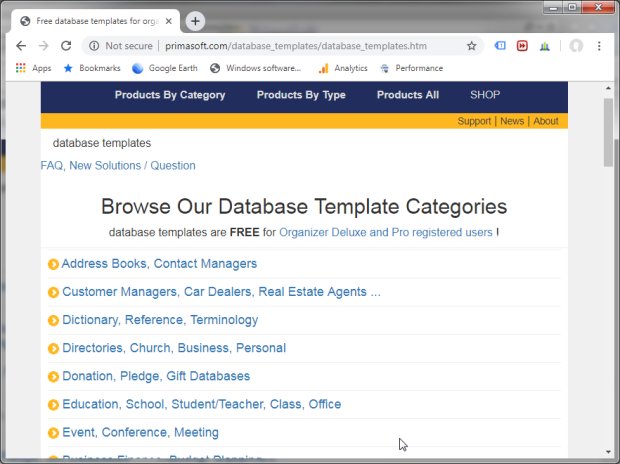 ---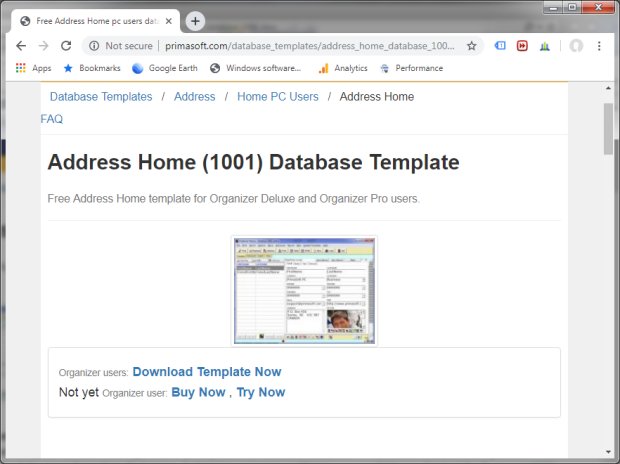 ---