---
---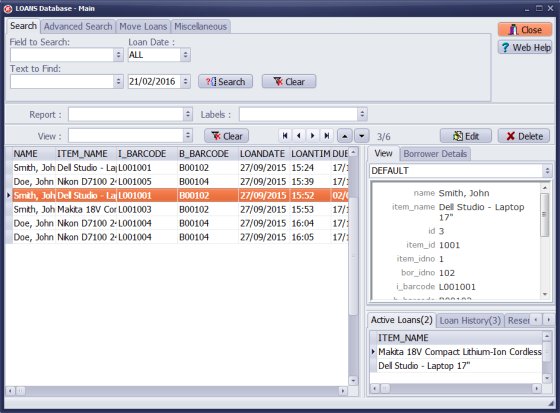 Loans table.
Edit, delete selected, delete or move all transactions.
---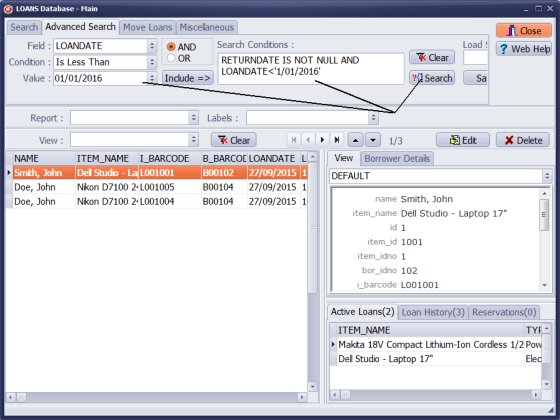 Click Advanced Search tab.
Define advanced search query to display old circulation transactions.
For example: display all returned items before 01/01/2016.
---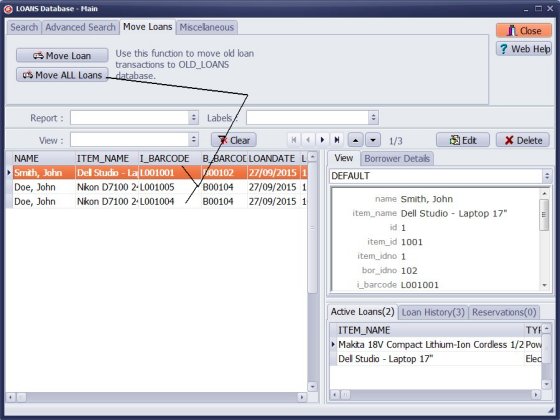 Click Move Loans tab.
Click Move All Loans to move displayed transactions to Old Loans table.
---
---
---
---
We offer Handy Library Manager application for libraries that includes the same manage-loans functionality. In addition, you can find more how-to and sample topics in the Handy Library-Manage Loans help section.