---
---
How to display only outstanding items (loaned out items but not overdue)?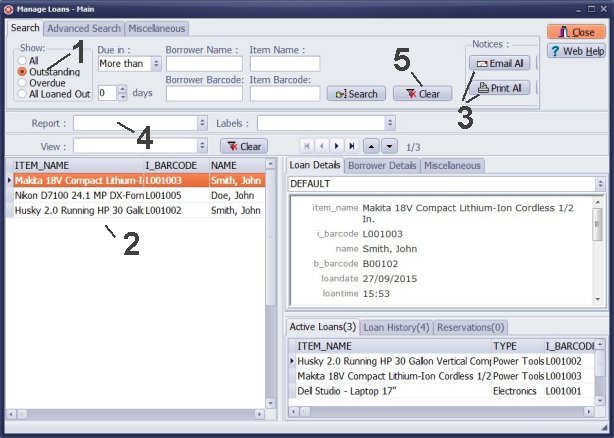 In the Show section, click Outstanding.
Only outstanding items are displayed (items that are loaned out and are not overdue).
Click Print Notices or Email Notices. Only notices for displayed transactions will be created and processed.
Click on the Report box and select a report. Only displayed items will be included on the report.
Click Clear to return to all transactions display.
---