---
Loan options.
Loan due date period, item limits, borrower limits: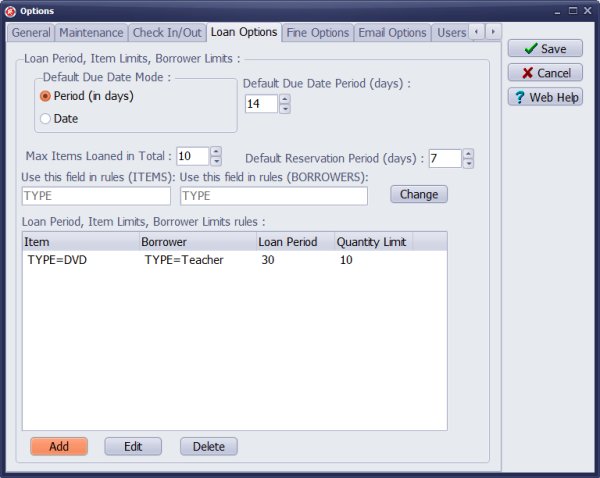 If you do not define the rule the library manager will use default loan period and default maximum number of items.
You can add rules that will overwrite the default setting. In this case there is a rule: If borrower is a Student then she/he is allowed to check out maximum 2 books for 14 days.