By default, Handy Library Manager does not password protect Library Administrator or any Library Module. Anyone who has access to the computer could open and change your library data. To add security you might consider adding user ids or passwords.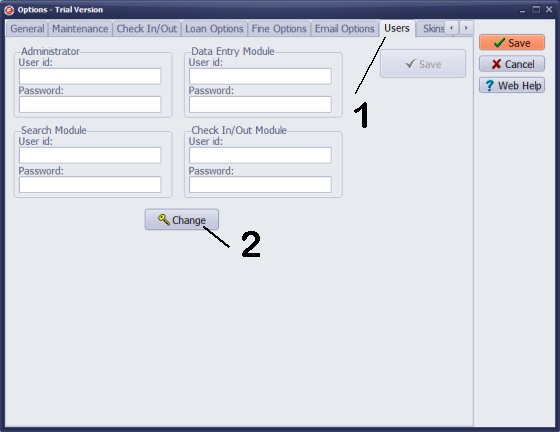 All user ids and passwords are disabled. To activate all boxes you have to enter the current administrator's user id and password in the Login window:
In the Options window click Users.
Click Change to open the Login window.