Image data entry control has a Popup Menu with the following functions:
File Name: displays the name and the path of the image file;
Load: displays an Open File dialog box. Go to the directory where the image file is stored. Select the image file and click on the OK push button. The selected image is displayed in the picture control. The following image file formats are supported: BMP, JPEG, PNG, GIF.
Paste: pastes the image from the Windows Clipboard into the field.
Clear: clears the image;
Full Screen: allows viewing the image on the whole screen.
Open in Default App: It will start the image editing application with the selected image automatically loaded.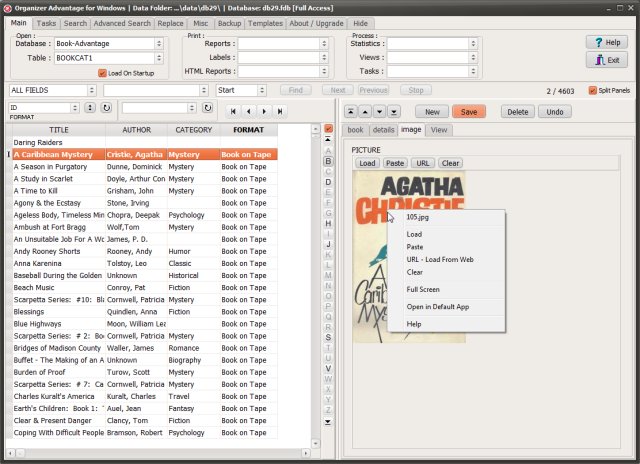 ---
You can review image files by displaying this field on the grid.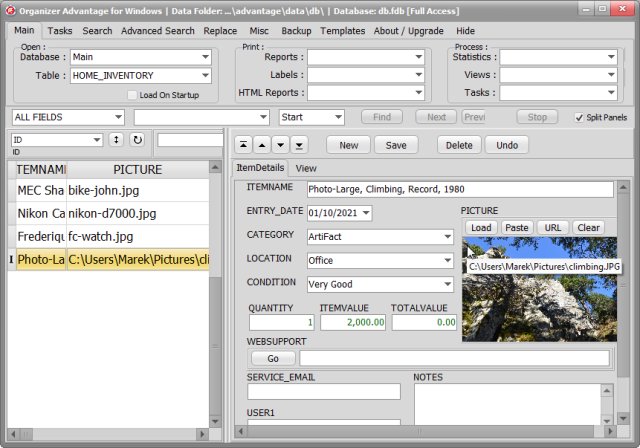 ---
You can display images on the grid. Click with the right mouse button on the header, then in the popup menu set the Grid Row Height to at least 2 and check the Picture on Grid option.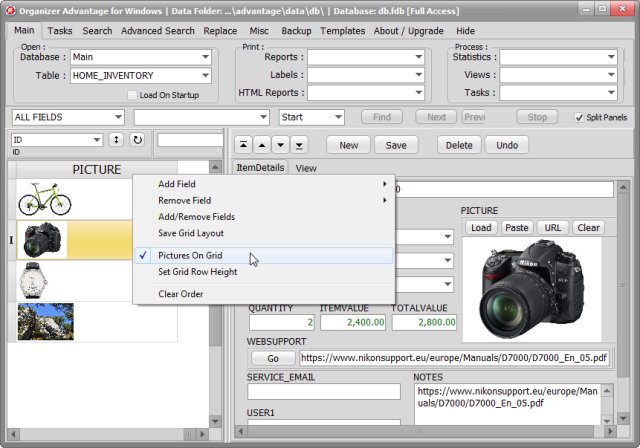 ---
Where are your images stored that display only the image file name? Open Windows File Explorer, select "C:/your_advantage/data/db/img/" folder.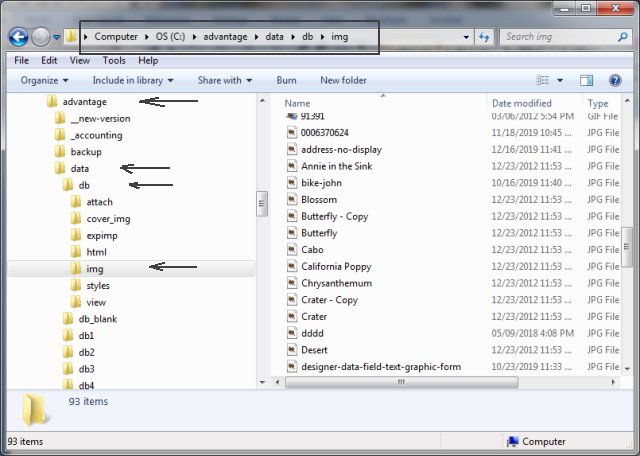 ---
Full Screen: allows viewing the image on the whole screen. Click on the image to close the window. There are three small icons (commands): Next, Previous, and Exit.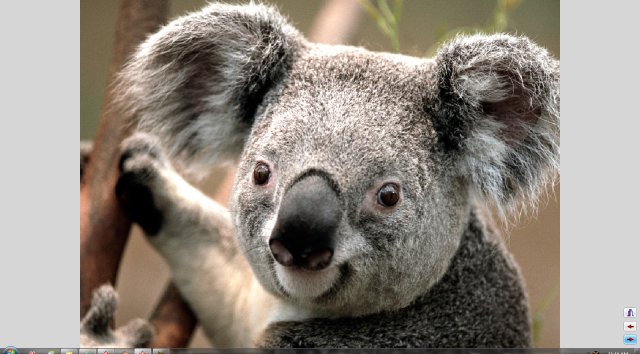 ---