---
Document management other questions.
We are a small library, what electronic document management system do you recommend to use. We do not have sufficient funding for cloud systems. What would be the cost?
Try our Handy Library Manager, review customization topics, basic version costs $345.00 (includes network search), business network version costs $845.00, non-profit network version costs $545.00 (one time payment, no subscription fees).
---
I have problems with organizing my tons of Engineering PDF files. It is good to have tags, keywords, subjects, can we use your library system to manage our files.
Yes, you can use our Handy Library Manager. There are many data fields where you can enter subjects, keywords, and other information about your electronic documents.
---
Can we use the software to check out digital documents for editing?
Our software supports all standard library transaction features. You can use them to process check out and check in transactions. When file is checked out, the record LOANED status changes, if another user wants to check the file out for editing, he/she will not be allowed to do this.
Document Check Out window.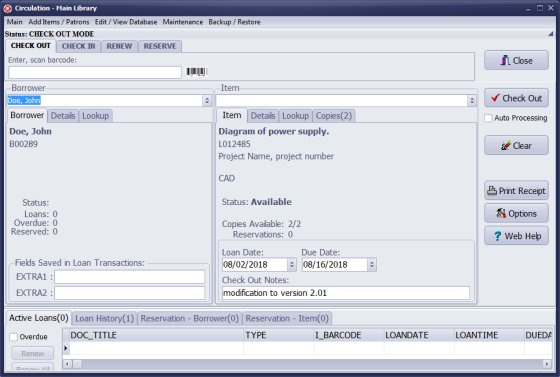 Use loan history and notes to record document modification notes.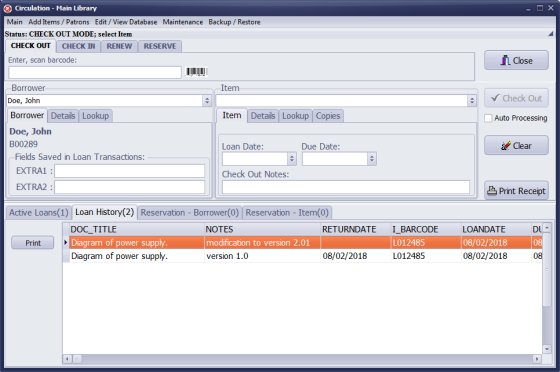 ---