---
How to enter many copies, how to enter many textbooks?
How to add 20 copies of the textbook that is already in the library catalogue and print new barcode labels for them?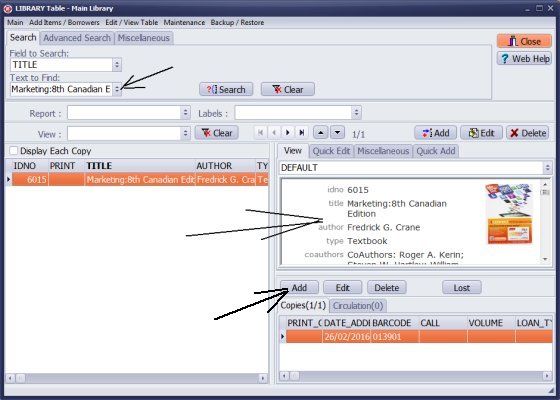 Find the text book using ISBN or Title search.
Verify item information in the View.
Click Add in the Copies section.