---
---
How to define library last month loans report?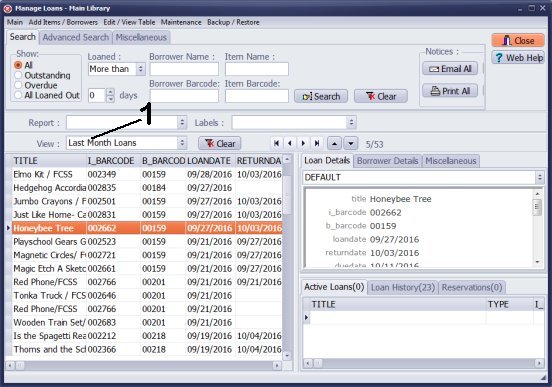 ---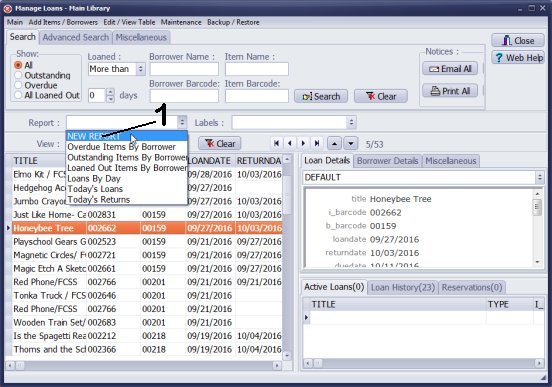 Click Report box and select New Report.
---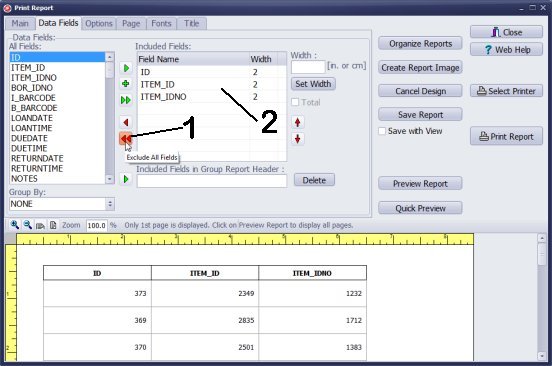 Click Exclude All Fields (1) to remove data fields from the Included Fields (2) box.
---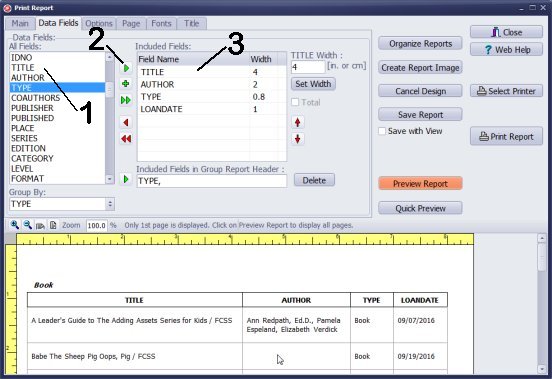 In All Fields box select the field, for example TITLE (1). Click Include Selected Field (2) to list the field in the Included Fields box (this data will be displayed on the report).
This report will include the following data: item title (TITLE), author (AUTHOR), library item type (TYPE), check out date (LOANDATE).
---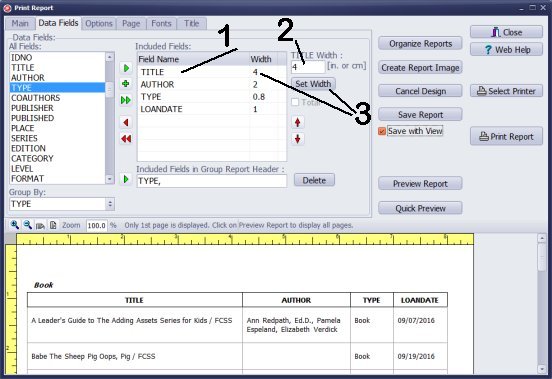 How to adjust column width: select field name (1), enter new width value, click Set Width (3).
Total width should be smaller than the width of the print area: page width (8.5) - left margin (0.5) - right margin (0.5).
---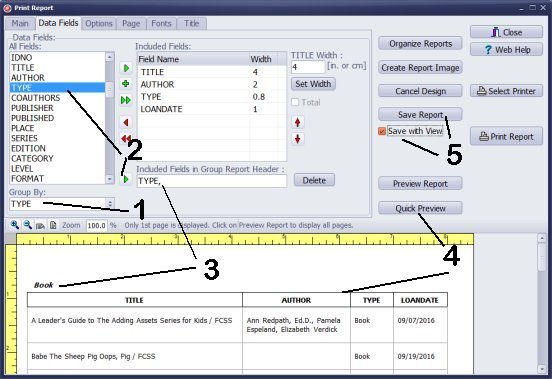 In Group By box select TYPE (1).
In All Fields box select TYPE and click Include Selected Field (2). The TYPE is listed in Included Fields in the Group Report Header (3).
Click Quick Preview (4) to preview report settings.
Click Save with View. Click Save Report (5) to save the report for future use.
---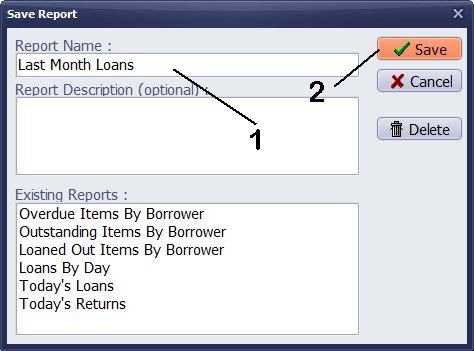 Enter report name (1). Click Save (2).
---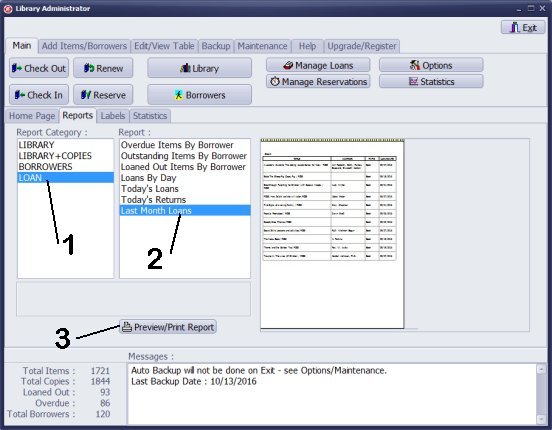 To run a newly predefined report, find it on the Reports tab in the Library Administrator window.
In the Report Category click LOAN. In the Report box click Last Month Loans. Click Preview/Print Report.
---
---
how to reuse predefined library search
how to select data fields for the report
how to group library loan transactions by the item type